Chiropractor Sheboygan WI
Welcome to intun ChiroCare located in uptown Sheboygan, WI, the Malibu of the Midwest. You'll find us on the North end of 8th Street just past the business district. We love being a part of the vital community we serve. Intun ChiroCare is a patient centered office that values preventative care as much as we do relief care. A typical day in our office looks like a lot of families coming in for their wellness adjustments as well as people seeking pain relief. We love the variety of patients that seek our care from us.
Dr. Renee graduated from Palmer College of Chiropractic in Davenport Iowa in 2005 after a career in agriculture loan processing. It was her life changing experience with chiropractic that altered her life path. At the age of 30, she set out to become a chiropractor and if you ask her, she has never looked back. She loves chiropractic so much that she plans on becoming an Equine Chiropractor in the near future so she can help serve another passion of hers; horses.
---
Welcome to intun ChiroCare
Our office is unique as it is a laid back atmosphere with large stuffed horses and an area designated just for kids. We are blessed to serve the families that we do so you will see their pictures on our walls. We value your time and rarely make you wait and if we do, it's not that long. We realize no one is busier than today's families. We provide exceptional care to everyone that walks through the door.
If you are looking for great chiropractic care in a relaxed atmosphere, look no further. We keep you on schedule while getting you back intun. We look forward to meeting you.
COMMON CONDITIONS WE HELP
Our variety of patients have experienced relief from the following conditions; neck pain, back pain, acid reflux, colic, fatigue, shoulder pain, knee pain, hip pain and so much more. Dr. Renee works with newborns to senior citizens and everyone in between. If she doesn't think she is the person that will help you get the best result, she will let you know. We strive to be the best and that means knowing when to refer as well. Chiropractors not only learn how to adjust, but learn when not to adjust. Knowing this is vital. Chiropractors attend a post-secondary specialty college that is just as intensive as Medical school. Chiropractors are highly educated with advanced training in diagnosis and radiology as well as technique. With the state of the art equipment and Dr. Renee's education, you will be in great hands.
Chiropractic Explained
If you are looking for an explanation of how chiropractic care works this paragraph is for you. A concise scientific explanation of chiropractic is that adjustments directly affect muscle and bone structures by reducing pain and increasing joint motion.
That's a lot to take in, but it is the explanation as to why some chiropractic patients in Sheboygan report improvement in body function. This is not a claim that chiropractic adjustments treat disease, but it does suggest that some people will see improvements in conditions outside of the treatment area.
Call our outstanding team at (920) 451-7077 today to schedule an appointment.
OFFICE HOURS
Monday
8:30am - 12:30pm
2:00pm - 6:00pm
---
Tuesday
2:00pm - 6:00pm
---
Wednesday
8:30am - 12:30pm
1:30pm - 4:00pm
---
Thursday
2:00pm - 6:00pm
---
Friday
8:30am - 10:30am
---
Saturday
Closed
intun ChiroCare
1407 North 8th Street #102
Sheboygan, WI 53081
(920) 451-7077
HOW TO CHOOSE A Sheboygan CHIROPRACTOR
The following pointers can be useful in helping you find the best chiropractor for you in Sheboygan. Often times when people are looking for chiropractor in Sheboygan, they simply go straight to Google and choose the first result they see.
However, a chiropractor who is coming up first in a Google search should not automatically become your first choice for care. Consider the following steps to find the best chiropractor for you.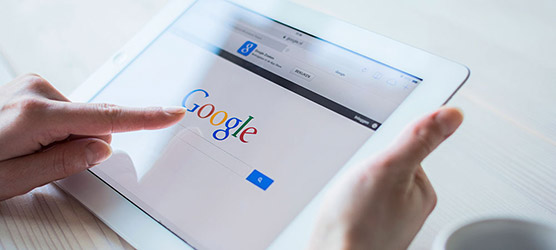 Time Needed: 5 minutes
Total Cost: USD 0.00
THE 4 SIMPLE STEPS TO CHOOSING A Sheboygan CHIROPRACTOR
Step 1: Start a Google Search
First, enter any of the options below in the search bar:
Chiropractor Sheboygan
Chiropractor 53081
Chiropractor near me
Best chiropractor in Sheboygan

Step 2: Check Out Their Website
The top Sheboygan chiropractors put just as much thought into their site as they do in their overall practice. In looking over their website, you should get a sense if they might be the best chiropractor for you.

Step 3: Read Their Reviews
Find the Google Business Page of a chiropractic office you are considering for care. It's one thing for a doctor to claim they can help, it's another to see patients leave their happy reviews providing proof.

Step 4: Call The Office
After getting a general overview of what the clinic offers, call the the office to see if they match the messaging that their site and Google My Business have portrayed. After a brief talk with the office, you will find out if they are the the right fit for your health goals.